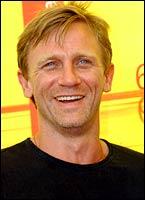 Movie bosses may consider Daniel Craig a frontrunner to play the next James Bond, but the actor himself is flattered by the idea.
Downplaying the interest shown by EON Productions in casting him as the charismatic secret agent, Craig told Zap2It.com, 'There's a lot of smoke and very little fire at the moment, and there's nothing really to say. I've spoken to Barbara Broccoli, but nothing's been put on the table yet.'
Craig also reportedly said that even if he was offered the role, he was not certain if he would want to enter the super-spy business.
'There's an awful lot of pros and there's an awful lot of cons. But it's a big commitment to make to something that I hadn't got a really huge amount of ambition about doing  -- meaning James Bond,' he was quoted as saying. 
Scarlett Johansson opts out of Tom Cruise's MI-3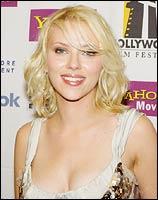 It seems quite a mission to begin the shooting of the much-awaited Tom Cruise-starrer Mission: Impossible III. After a series of delays and script changes, actress Scarlett Johansson has now pulled out of the movie.
According to Scarlett's representatives, the Lost In Translation star left the film because she has other commitments this summer, including famed comedy filmmaker Woody Allen's as yet untitled project.
Matrix star Carrie-Anne Moss has also opted out of MI-3, after concerns about changes in the script and production delays.
J J Abrams -- who was given the responsibility to helm the film after directors David Fincher (Panic Room) and Joe Carnahan (Blood, Guts, Bullets and Octane) quit the project -- confirmed script amendments, but refused to comment on Johansson and Moss' replacement.
'The script was rewritten. I'm a huge fan of each actor that they cast originally, but to keep the actors when we are reinventing the story would have been an odd process,' E-Online quoted Abrams as saying.
Halle Berry may consider artificial insemination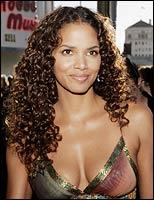 Oscar-winning Hollywood actress Halle Berry has not ruled out artificial insemination as she plans for motherhood.
The actress, who turns 39 in August, is keen to become a mom in her forties, and although she is not ruling out adoption, Berry likes the idea of giving birth.
'I'd love to have a baby, love to be a mom... I really need that in my life. So, hopefully the next decade can be dedicated to that,' Berry was quoted by Femalefirst.co.uk as saying.
'I know many people who have done it (artificial insemination) successfully, and I respect their choice to say -- I don't have someone in my life, but I still want to experience motherhood. So, that's an option. I'll work it out. Somehow, I plan on making it happen.'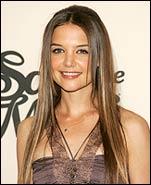 Cruise's new girlfriend's school escapades
Tom Cruise's girlfriend Katie Holmes recently revealed that she frequently landed in trouble in school for violating school rules. She says she was infamous for wearing short skirts.
Katie started dating Cruise last month. According to Femalefirst.co.uk, Holmes studied in an all-girls Catholic school and had the highest number of demerits.
'We got into trouble about how high our skirts were. Needless to say, I had about 20 demerits at the end of the year from mine still being too high,' Holmes was quoted as saying.
Photographs: Getty Images