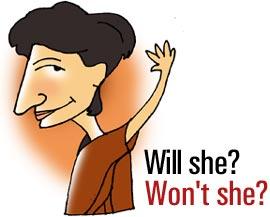 You thought only Indians were obsessed with the Nehru-Gandhi dynasty? Think again!
People across the Radcliffe Line were equally curious to know whether Priyanka Vadra and Rahul Gandhi would be formally joining the family vocation when the siblings were in Karachi on March 13.
Every one of the Pakistani VVIPs who watched the first one-day game at Karachi from Pakistan Cricket Board chief Shahryar Khan's box politely asked Vadra whether she would contest the forthcoming general election.
The lady's diplomatic reply invariably was, "I have not said so." And most of her interlocutors left it at that.
But not Imran Khan. The tenacious former Pakistan cricket captain, who himself has made a not-so-successful foray into politics, would not leave her be. He quizzed her further and from what she said he and others in the PCB chief's box gathered that Vadra's entry into the poll arena is not ruled out.
Indeed, the impression was that she could well contest the election from one of the two seats in Uttar Pradesh from where the family has traditionally entered the Lok Sabha.
Of course, a few days later it was announced that Rahul Gandhi would be contesting the election from Amethi while his mother, the outgoing MP from Amethi, would be shifting to Rae Bareli.
So wherefrom, if at all, will Priyanka Vadra contest?
The plot thickens.
Jet-set party
There is nothing like power to rejuvenate a party.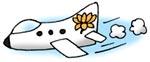 For proof, just visit the Bharatiya Janata Party's headquarters at Ashoka Road in New Delhi. It boasts of plush interiors complete with the latest amenities, something the party could ill-afford till its advent into the seat the power in New Delhi a few years ago.
Now, even lower-rung BJP leaders who could hardly afford decent living quarters a few years ago own swanky mansions and spend tens of lakhs of rupees on their children's weddings. (Of course, they also invite the whole town and then some, including corporate big guns, thus collecting a few lakhs more in wedding shaguns and laundering some of their own hoard.)
But the party's love for high living is best exemplified by the number of flight hours being clocked by its president M Venkaiah Naidu and general secretary Pramod Mahajan. Both have shunned commercial flights and prefer to hop around the country in corporate jets placed at their disposal ever since the Lok Sabha election was announced.
Of course, the party will have to find innovative ways to compensate these corporates for the service, because the planes cannot officially be hired out without violating their licences.
What are IOUs for?
Never mind the Election Commission. Come elections and it is time to raise funds, hand over fist.
Political parties collect, and disburse, tonnes of money in this period. No party, not even Mayawati's Bahujan Samaj Party, can survive on contributions from members and sympathisers alone.
In fact, the BJP and the Congress will not even be able to meet their day-to-day establishment expenses if they were to depend only on the subscriptions of members. And with members like Pramod Mahajan, who claims to earn just Rs 5,000 a month, it is not hard to imagine that they have little or nothing to spare for the party.
Big businessmen step into the breach to buy the goodwill of ruling politicians while also insuring their future just in case the Opposition pulls off a surprise. Most of the donations continue to be made in cash -- blame it on habit -- even though the socialist-era ban on corporate donations to political parties is no longer in force.
The BJP, as the ruling party and a party that is ideologically closer to the moneybags, has no difficulty mopping up funds. It is the main opposition party that is facing a crunch.
When the general election was announced, the coffers of the All-India Congress Committee were empty. Though some of the Congress governments in the states contributed, they did so directly to some central leaders rather than to the party. Besides, the party had just lost control of three key states -- Rajasthan, Madhya Pradesh and Chhattisgarh.
As a member of the party think tank quipped, the party remains poor though its leaders are immensely rich.
But once the election was announced, the Grand Old Party bestirred itself. Post-haste, a meeting was set up with the man who effectively owns one of the country's largest industrial conglomerates.
At the meeting, party president Sonia Gandhi and a clutch of senior leaders, including a former finance minister during whose tenure the group was allowed special privileges, complained to the industrialist that though they had made a huge contribution to his empire's growth, he had virtually ditched them for the BJP and a regional outfit.
The bigwig was at pains to clarify his position, saying he harbours no political ambition. Besides, he insisted, his group remains grateful for Congress largesse in the past and was willing to do its bit to help the party. As for the BJP, the party that rules must be kept in good humour.
The industrial house pledged a first instalment for the Congress kitty which, one learns, was duly delivered a few days after the meeting. More is believed to be on the way.
A bad judge of character?
Dr J K Jain, one-time BJP member of Parliament, recently joined the Congress.
Nothing surprising, you may say. 'Tis the season to migrate from one party to the other.
But Jain is no ordinary politician. A hardcore RSS member, he was once very close to none other than L K Advani. In fact, the good doctor used to be a regular member of Advani's retinue. He wore the RSS badge proudly, and prospered immensely as a result.
That is why his switch has raised eyebrows in the Sangh Parivar. Because Jain is not the only Advani acolyte to have turned on the BJP.
Early in the BJP's stint in power, Mohan Guruswamy embarrassed the party with his controversial conduct as adviser to the finance minister. And when he was removed, he carried on an aggressive campaign against the party leadership, including Advani himself.
More recently, Ram Jethmalani, who was close to Advani and who was made law minister at his instance, has been openly fulminating against the Sangh Parivar in general and Prime Minister Atal Bihari Vajpayee in particular.
These instances have led to whispers among long-term RSS-BJP members about Advani's judgement or the lack of it, wondering whether he too has a weakness for opportunists and sycophants. And they are speculating who else from the deputy prime minister's inner circle will dump the party if he fails to get his way. Apparently, there are at least two candidates for this 'honour,' including one high-profile minister.
The Cambridge connection
Congress president Sonia Gandhi's claim in a recent interview that she studied at Cambridge has, predictably, elicited a strong rebuttal from Janata Party president Subramanian Swamy, who cited official records to falsify the claim.
BJP spokesman Arun Jaitley endorsed Swamy, but not in his sledgehammer manner. Asked by a reporter to comment on Gandhi's claim that she was at Cambridge, he quipped, "Yes, she was at Cambridge the same way as I was at the LSE [London School of Economics]."
No, Jaitley wasn't teaching at the LSE. He was simply visiting a professor there who is sympathetic to the BJP.
Illustrations: Uttam Ghosh