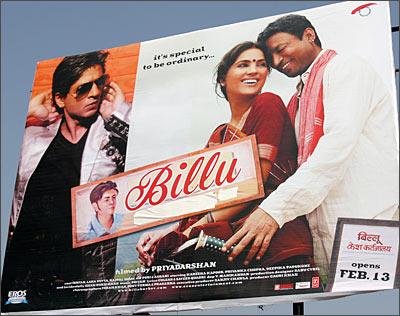 Shah Rukh Khan has kept his promise.
When hairdressers across India objected to the use of the word 'barber' in his new film, Billu Barber, the superstar immediately removed the word from the title. The film is now called Billu.
We came across a modified hoarding in Mumbai, where 'barber' was taped over. Hoardings in other cities as well have changed the film's title.
According to hairdressers, the word 'barber' is a derogatory reference.
Billu stars Irrfan Khan and Lara Dutta in the lead roles, along with SRK. It will release on February 13.
Photograph:  Reuben N V