Rajan Zed and his fellow Hindu protestors are likely to be convinced that their campaign against Mike Myer's comedy The Love Guru had a karmic effect on the film's box-office performance.
Jokes aside, though the unfunny film has grossed just about $25 million in some 3,000 theaters in North America, some three million people have seen it. And if it does well on DVD, the $62 million movie may just break even. Whatever its box office fate, the film, that boasts a Bollywood song and dance sequence with Kalyanji-Anandji's theme song from Geet being lip-synched on the screen by Myers and Jessica Alba, is part of a record phenomenon.
Even as news that Indian tycoon Anil Ambani was negotiating to invest an initial $600 million in Steven Spielberg's DreamWorks hit the headlines, and the UTV co-financed M Night Shyamalan film The Happening was on its way to becoming profitable, a record was being set for Indian talents from three continents -- Asia, Europe and North America.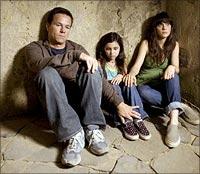 It wasn't planned, but the fact is that seven films --The Love Guru, The Happening, When Did You Last See Your Father?, Brick Lane, Before the Rains, and Harold and Kumar Escape from Guantanamo Bay -- occupying some 3,500 theaters out of a national total of 35,000, all showcase Indian American writers and artists.The theatre count would have been bigger if the zany comedy Harold and Kumar had been released a little later. The film, featuring Kal Penn as one of the two leads, is now in its last leg, having pocketed a strong $40 million and with high expectations of stronger revenue from DVD sales.
If you consider Norah Jones (daughter of Pandit Ravi Shankar) as a person of South Asian origin, you may want to add her art-house success My Blueberry Nights to the list. Though the film was released before Harold and Kumar, and is waning, it is still playing on some 40 screens across the country. And if you look at the end credits of The Incredible Hulk and count the over 50 Indian names listed in the technical credits, then the amount of desi talent simultaneously on Hollywood's screens goes up exponentially.
It is the first time that a significant number of movies simultaneously showcase Indian origin talent. Some of the films, like The Love Guru, have an actor of Indian origin, in this case Manu Narayan getting his first big break. Other like Brick Lane, a story of immigration angst, adultery and redemption set in London, have a mostly Indian cast. 
Brick Lane opened to decent reviews and is on its way to be a modest art-house runner. The hope that it might emulate Mira Nair's The Namesake, which grossed $14 million in North America, was dashed by its $150,000 gross in two weeks. It could end with $500,000 in North America. Abroad, mostly in Britain, the film has grossed about $3 million and with ancillary revenues kicking in, it should break even.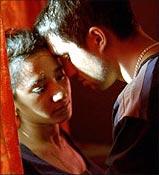 One solid reason for The Namesake becoming a major art-house success is that it was based on a popular novel of the same name by Pulitzer Prize winner Jhumpa Lahiri, and it succeeded in conveying much of the novel's immigrant anguish and hope.
Santosh Sivan's story of lustful colonial encounters and inequities, Before the Rains, starring Nandita Das, Rahul Roy and Linus Roache, has been better received than Brick Lane. The Sivan film received a strong review from The New York Times, and Pulitzer Prize winner Roger Ebert, while giving it two and a half stars out of four, had kind words to say about cinematographer-director Sivan. Before the Rains could likely end its North American run with about $1 million.
While on reviews, few films have been savaged to the extent Night Shyamalan's eco-thriller The Happening has. Though it has been slipping steadily at the box-office after a decent $60 million worldwide gross, it is still heading for $150 million in the global market. And that means UTV's first big venture in Hollywood, which also happens to be the first time an Indian producer is co-financing a mainstream Hollywood movie, is on its way to recoup its $60 million investment. UTV put up half of that money. When DVD and other ancillary sales are factored in, Shyamalan, whose previous film Lady in the Water lost money, will be credited for making a successful film, and to heck with the critics.

British filmmaker Anand Tucker (The Shop Girl) had suffered a big snub two years ago when The Golden Compass, a $180 million project, was snatched from him. It would have been the first mega film for the director, whose last name is the anglicised version of Thakkar. He is now back with another, smaller film, When Did You Last See Your Father?, a critically acclaimed film starring Jim Broadbent and Colin Firth that is destined for a decent art-house run.
The desi presence on Hollywood screens is being seen as some as a preview of what is to come. What could the scenario be, 12 months from now? Will Ambani's name join Spielberg's in the credits? Will other Indian producers follow UTV to Hollywood? Will Ashok Amritraj have another super hit like Bringing Down the House? Will Aishwarya Rai shine in her first real Hollywood production Pink Panther 2? Will Deepa Mehta's Heaven on Earth with Preity Zinta be an art-house hit? Mira Nair, for sure, would have her Amelia Earhart biopic.