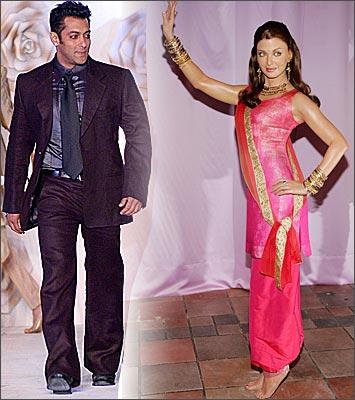 Madame Tussauds has finally chosen Salman Khan to be a part of their wax museum.

In a poll conducted by the internationally renouned museum, entertainment magazine Ikonz and BBC Asian Network, Salman beat nine other Indian stars including Abhishek Bachchan and Madhuri Dixit.
Though officials are yet to declare the number of votes which each of the stars have garnered, they mentioned that it was a landslide victory for Salman. His nearest competitor was Abhishek.
Salman will now join the coterie of Amitabh Bachchan, Aishwarya Rai Bachchan and Shah Rukh Khan.
Salman has given his consent to sit for the Madame Tussauds sculptors. The figure will be officially unveiled early next year.
Meanwhile, we wondered whether it was time for Tamil superstar Rajnikanth to be immortalised in wax at the museum, and got quite a big response.