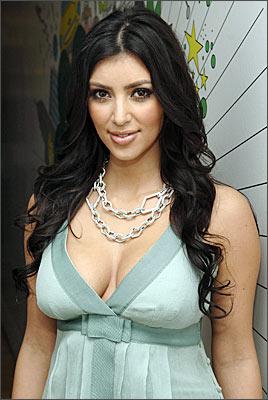 Notorious star Kim Kardashian has claimed that she posed nude for Playboy not for money and publicity but to help girls.
The 27-year-old said that she got naked to help young girls who had become accustomed to seeing only thin models in magazines.
"I did it because I'm not one of those stick-skinny girls you see. I felt like girls today need to see a normal body," The Sun quoted her, as saying.
She was also all praise for her mother who convinced her to do the right thing, and get her pose for the mag.
The stunner added: "My mum actually pushed me to do it! I think she's living vicariously through me a little bit."
The curvy beauty was featured in a photo layout in the December 2007 issue of Playboy magazine.
Text: ANI | Photograph: Andrew H Walker/Getty Images