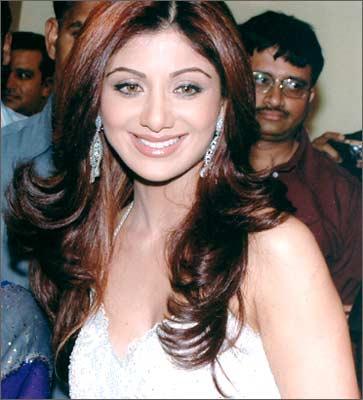 The cat is finally out of the bag.
After denying the relationship for almost six months, Shilpa Shetty has admitted that she is dating London-based businessman, Raj Kundra.
In a statement from her publicist, Dale Bhagwagar, Shilpa said, "I'm not denying it's him (Raj) but I hope when this comes out, it doesn't frighten him off!"
Raj, a leading businessman in Britain, is also responsible for the launch of Shilpa's perfume S2, and her new DVD on yoga.
He is also responsible for her Broadway show, Miss Bollywood.
Raj is also a film producer, and recently presented the Jimmy Shergill-Kay Kay Menon film, Strangers.
Interestingly, Raj had issued an apology to Shilpa and her parents six months ago, saying that they were not an item, and all media reports were baseless. His statement came after his wife Kavita stated that reason for their breakup was Shilpa Shetty.
Denying Kavita's allegation, Raj had said his wife's accusations that Shilpa was the reason their marriage breakup was untrue. 'I had no association with Shilpa at the time of our separation,' he added.
So is Shilpa planning to settle down in matrimony? "It's too early to speculate marriage," Dale says. "All I can say is that Shilpa is dating Raj. She's just started to know him better. So let's give her some time and not jump to conclusions."
Meanwhile, the actress is on a shopping spree in Las Vegas, and plans to spend New Year's Eve with her family.