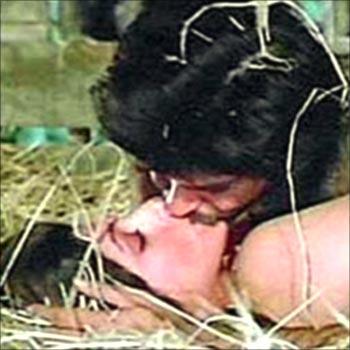 Take Anil Kapoor.
Add a barely clad and very sensuous Dimple Kapadia.
Toss them onto a haystack.
This lip-lock from Har kisi ko... in 1986's Janbaaz is a steamy moment indeed when Anil and Dimple aggressively vent their passions.
Bollywood wasn't accustomed to a full on kissing scene in those days, and even 20 years down the line, this remains a landmark celluloid-scorching moment.
Do you think this scene is among the hottest in Hindi films? Tell us which scenes are the hottest ever filmed, and we will feature the popular choices here.
And don't miss
Madhuri Dixit
,
Mallika Sherawat
and
Neha Dhupia
's hot scenes featured earlier!