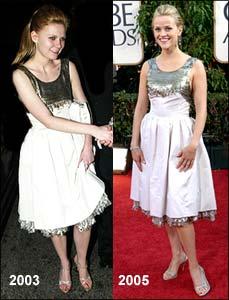 Reese Witherspoon was horrified when she learnt that the gown designed for her for the Golden Globe Awards had been worn by Kirsten Dunst in 2003.

Witherspoon, who won Best Actress for Walk The Line, wore a white-and-silver 'vintage' Chanel dress only to learn later that it had been recycled.

Witherspoon's representative Nancy Ryder is said to have vowed not to accept anything from Chanel again, or let her other clients, including Jennifer Lopez and Renee Zellweger, wear anything from the French couture house.

'Reese was told the dress was vintage. It was not. I'm not angry -- just a little disappointed. But the big deal is Reese won the Golden Globe,' she was quoted by the New York Post as saying.

Michael Bolton woos a Desperate Housewife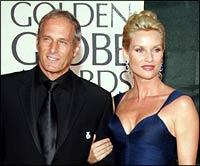 He has won millions of hearts with his crooning, but for Michael Bolton, his heart belongs to Desperate Housewives star Nicollette Sheridan.

The two attended the Golden Globes ceremony together.

'Look, if I did not feel this is the story, I would not have invested so much time and energy in it. Nicollette and I are very serious about each other. It is a very special time in my life. I have a good feeling about the future,' The Sun quoted him as saying.

He also revealed that he had been living with the actress in her Los Angeles pad, and that they were both giving their relationship 'a real try'.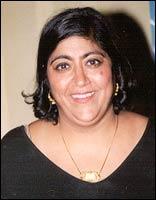 Chadha to bring Boney M to Westend

Bend It Like Beckham director Gurinder Chadha is all set make a Westend musical Daddy Cool that will feature some of the greatest Boney M hits, including Brown girl and Rivers of Babylon.

The musical will star Harvey, the former MC from So Solid Crew, former EastEnders actress Michelle Collins and pop star Javine.

Daddy Cool is a Romeo and Juliet-type love story set amidst the backdrop of gang warfare in multicultural London.

Dwayne Wint plays Sunny, a young man who lives for his music and falls in love with Rose, daughter of the East End's notorious lap dance club owner Ma Baker (Michelle Collins).

By becoming lovers, Sunny and Rose fuel the hostility between the East and West London gangs, forcing them to confront their future.

'It's very exciting and anything Gurinder is involved in is amazing. It's mostly a dancing role but I get a couple of songs. They  must think my voice is okay because I had an audition,' Michelle, famous for her role as Cindy in EastEnders, was quoted by The Sun as saying.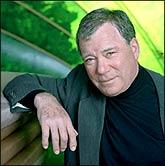 When William Shatner wanted to commit suicide

As Captain Kirk commandeering his starship Enterprise, William Shatner went most places no man had ever been before. But there was a time in his life when he wanted to go where every man goes the day he dies.

The septuagenarian actor has revealed that some time ago he was left so frustrated by a medical condition named tinnitus -- which leads to a constant ringing sound in one's ears --that he was almost driven to suicide, fearing that it could signal the end of his acting career.

'It's like listening to the hiss of a TV that's not tuned to a channel. I thought I'd go deaf or nuts. I thought it would ruin my career. I thought of killing myself,' Contactmusic.com quoted him as saying.

But he says that doctors finally found a way out for him.

'They fitted me with a device like a hearing aid, continually piping white noise into both ears. Once your brain gets used to the noise, you're not listening to it any more. Then you can wean yourself off it,' he said.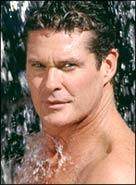 'Alcohol destroyed everything,' says Hasselhoff

One of television's most powerful stars, David Hasselhoff blames alcohol for ruining his 16-year-old married life with second wife Pamela Bach.

The couple filed for divorce last week because of 'irreconcilable differences' between them.

The 53-year-old Baywatch star has admitted to his addiction to alcohol, and had earlier blamed the habit for almost killing him in 2002.

According to Ananova.com, he tried to get rid of the addiction many times and visited a number of rehab clinics, but he failed. He was also charged with drunk driving in 2004.

According to the German newspaper Das Neue Blatt, he holds his boozing habit responsible for his break-up. 'Alcohol destroyed everything,' he was quoted as saying.

'I went through a horrible time during which I hated myself. I caused a lot of pain for Pamela through my behaviour,' he added.
Photographs: Getty Images