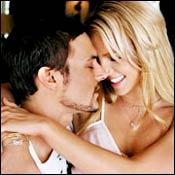 Thanks to Britney Spears' designer friends, her baby with hubby Kevin Federline may just make a fashion statement at birth.
The pop star, who is expecting her first child later this month, has reportedly been offered a free wardrobe for her baby by her friend and fashion tsarina, Donatella Versace.
According to Sun, sources close to the couple said they did not expect such a generous offer and were delighted  to accept.
'Britney was over the moon when Donatella offered to make all the kid's clothes. They have met a few times and mingle in the same circles, but Britney never expected such a generous offer,' the paper quoted a friend as saying.
And what has pleased Britney even more is the fact that her baby will match close friend Madonna's in style, as Donatella had also designed clothes for the veteran pop diva's child.
'Britney and Donatella have a mutual friend in Madonna and Britney was very impressed by how Madge's daughter was kitted out. She is hoping that her baby will be the trendiest since Madonna's own daughter, Lourdes!' the friend added.
Harry Potter goes digital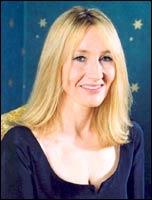 Harry Potter is now going digital, as author J K Rowling has made all six Potter novels available for audio downloads.
Rowling's audio books, which have sold more than five million copies, have been put on sale in a bid to tackle online piracy, including bootleg editions, for which the original text was altered.
'Many Harry Potter fans have been keen for digital access for a while but the deciding factor for me in authorising this new version is that it will help combat the growing incidents of piracy in this area,' BBC quoted Rowling as writing on her website.
All six books, including the most recent release Harry Potter and the Half-Blood Prince, can now be purchased via Apple's  iTunes site.
The digital audiobooks are being released by the Random House Audio Trade Group, Rowling's current audio publisher and can be bought as audio downloads, either individually or at a one-off price for the entire set.
Meanwhile, becoming the girl in Harry Potter's life may not be the easiest thing in the world to achieve but once you are there, not everything is smooth sailing.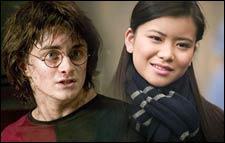 This is what 18-year-old actress Katie Leung, who plays Harry's love interest Cho Chang, found to her consternation, after bagging the role in Harry Potter And The Goblet Of Fire.
She says that she was subjected to a barrage of hate mails, some just because people objected to her being Harry's girlfriend, and others that even brought her ethnicity into it.
'Looking different from most of the people at school never caused me any problems. Still, I never expected the hate sites that popped up on the Internet after I got the part in the film. I couldn't understand why people were so angry. A lot of the messages were from jealous girls who didn't like the fact that I play Harry's love interest in the film and some of them did bring my ethnicity into it,' Sun quoted her as telling Good Housekeeping's October issue.
She also revealed that acting turned her from a shy teenager to a confident young lady ready to face the big, bad world.
'When I was in my early teens, I wasn't very confident. In fact, before getting the part in the film, I'd say I was shy, especially at school. I'd never acted before but being in front of the camera has really brought me out of myself. I think confidence  comes with age. You have to be able to interact with different people as you grow up and that's something I learnt to do very quickly being on a film set. I'm really enjoying being the age I am now. Younger people always look forward to being 18 -- it's a time when you have real freedom for the first time to go out and enjoy yourself and be totally independent,' she added.
Harry Potter is James Bond?
Guess who is the latest actor rumoured to be the next James Bond? Well, if reports are to be believed, it could be our very own Harry Potter star Daniel Radcliffe.
According to Zap2It quoting Contactmusic, since Pierce Brosnan announced his departure from the spy franchise, a string of actors have been chased to play the secret agent, and this time, rumours are rife that Radcliffe, 16, and Billy Elliot star
Jamie Bell, 19, are the hot new candidates for the role.
The two stars have been lined up to star in Silverfin, which is an adaptation of the young adult novel by Charlie Higson, and features a 14-year-old Bond, a plucky Eton student in the 1930s.
'With it being so popular around the world, the book is certain to make the big screen. It has all the hallmarks of a hit. Murder, mystery, action and a young James Bond. Daniel Radcliffe would be perfect but they are also looking at Jamie Bell.  They want to make the young Bond a bit older so they can have one of those two names,' a source was quoted as saying.
European Oscar for Sir Sean Connery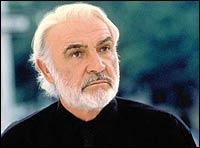 Sir Sean Connery is to receive the prestigious lifetime achievement award from the European Film Academy on December 3 in Berlin.
Even though the 75-year-old actor has made his name as James Bond, the academy cited a string of 70 films in his 50-year career, working with the world's top directors. They ranged from The Untouchables -- for which he won an Oscar for Best  Supporting Actor -- to The Wind And The Lion.
'It's a reminder that Connery is not just a movie star in Hollywood  terms but has always been a versatile actor with an interest in a broad range of cinema,' the Scotsman quoted the festival's managing director, Ginnie Atkinson, as saying.
Previous winners of the award include Spanish director Carlos Saura, Italian screenwriter Tonino Guerra, Polish-born writer and director Billy Wilder, actor Sir Alec Guinness and legendary director Ingmar Bergman.
Photographs: Getty Images