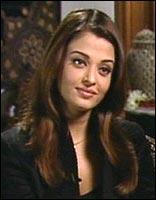 On Tuesday night, Aishwarya Rai flew off to London to shoot a film, completely hush-hush.
"It (the film) is called Provoked," she confided on Monday. "It's the true story of a Punjabi woman named Kiranjit Ahluwalia who leaves India to marry a London-based guy, only to be badly abused. She ends up in prison for murdering her abusive husband."
Provoked is being directed by Jagmohan Mundhra, who has directed two films, Kamla (starring Shabana Azmi and Deepti Naval) and Bawandar (starring Nandita Das), based on real stories of traumatised Indian women.
| | |
| --- | --- |
| | More on rediff.com ! |
| | |
"The director calls it his trilogy of tributes to Indian womanhood," said Ash, taking a break from packing.
"It happened very suddenly. I was in the UK for Mistress Of Spices when they approached me with the idea. I immediately consented. Within two weeks everything fell in place."
Provoked is being produced by a family friend of the Rais. "The producer is Dr Murli, who produced one my early films, Jeans. They have never exploited their relations with me. They came to me again only when they had the right project for me."
Would she be donning a Sikh woman's look? "No, Jagmohan Mundhra said he didn't want me to change my look. But her (the character's) predicament connects with me in ways I never felt before.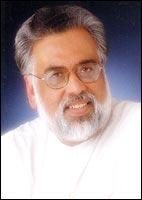 "Provoked has to be made correctly. Only then will it be effective. It's a case that forced the law about crimes of passion to be amended in the UK. I think Jagmohan Mundhra is the right person to tackle the subject," she said.
The movie is being shot in one schedule, which ends in June.
"What I find specially interesting is that eventually the woman (her character) finds justice within her horrific circumstances," Ash, who was recently featured on the Oprah Winfrey show, said.
"I play the central character to give a known face to the woman's plight. It's a role that requires me to go through many shades. From hurt shock and anger to a tentative sense of vindication," she added. 
"The subject is very topical. It's the first time I'm playing a real-life character. So you can imagine my excitement and nervousness."
Provoked will also feature Miranda Richardson (who featured in the Johny Depp starrer Sleepy Hollow), Naveen Andrews (Bride & Prejudice), Jimmy Mistry (The Guru) and Nandita Das.