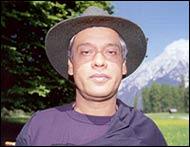 The National Awards, which were announced on Wednesday, raised quite a few eyebrows.
Saif Ali Khan bagged the Best Actor award for Hum Tum and Tara bagged the Best Actress award for the Kannada film, Haseena. Madhur Bhandarkar's Page 3 won the Best Film, while Buddadeb Dasgupta got the Best Director award.
Jury head Sudhir Mishra tells Subhash K Jha why these films won the awards.
Why Saif Ali Khan?
Why not? What's wrong with his performance? I think people in the industry have reacted positively to his selection. Why must we always go by the conventional parameters of an award-worthy performance?
'Sharmila helped Saif win award?'
Saif's selection is in recognition of  another kind of performance. You don't need to do a serious role to win awards. Seen within the context of the other performances -- there was no Mohanlal giving an outstanding performance this year -- Saif in Hum Tum was the right choice. John Wayne got an Oscar for True Grit, which wasn't his best performance.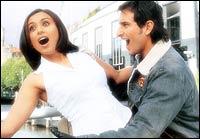 They honoured Wayne because he was dying of cancer.
Maybe. My point is, actors don't always get awards for their best work. The jury was unanimous about Saif. All the 16 members put up their hands when his name came up.
The buzz was that Shah Rukh Khan and Aishwarya Rai were strong contenders. I don't know where that started. Only I voted for Shah Rukh Khan. He surprised me in Swades. Everybody wanted Saif. They wanted to honour another kind of performance. They thought Saif was honest and subtle; there isn't one false note in his acting. The jury has proven that a light-toned performance can get recognised. 
Has the Best Actress award gone to a Kannada actress to balance the regional map?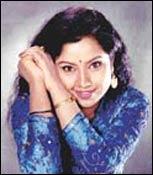 No. Aishwarya Rai in Raincoat was a hot contender. Personally, I was surprised by her performance. In fact, Raincoat was a top choice for the Best Film category. 
Tara's performance in Haseena is very accomplished. She gets to do so many things. The whole film rests on her shoulders. It's a very gutsy film by a very competent director. Yes, there was near-unanimity on the award. Tara just slipped into the character.
We agreed on almost all the awards. And I was surprised that not one person from the industry or the (information and broadcasting) ministry tried to influence the awards.
Madhur Bhandarkar's Page 3 for Best Film?
It's daring and satirical, savage and gutsy. Again, the jury was unanimous about this.
How can the awards for Best Film and Best Director be segregated?
We can't give both the awards to the same film. If we liked Page 3 for its completeness, we liked Buddhadeb Dasgupta's Swapner Din for its cinematic language. It may not be his best but the use of the camera, landscape and language are amazing.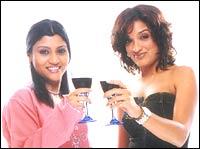 Why do the usual suspects line up for awards every year?
I am dismayed by the lack of new talent. The young generation of filmmakers isn't coming up. In comparison, they're so timid and conventional. National awards have to express so many aspirations. We've recommended that the number of awards be reduced.
What is 'Wholesome Entertainment'?
I think it's a condescending award for the ones that get left out in the main categories. We gave it two films -- Veer-Zaara and Autograph. They represent two different film industries and cultures.