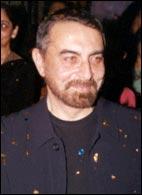 He was the Bollywood hunk of the 1970s, she was the bohemian glam queen. They lived together for three years. Kabir Bedi holds nothing back in conversation with Patcy N, after the demise of Parveen Babi.
Parveen and I were part of the gang that hung out together in Juhu [a Mumbai suburb]. That's how we met. The gang included the young progressive actors of the 1970s – Shekhar Kapur, Danny Dengzongpa, Parkishit Sahni, Dev Anand, his brothers and may others.
Me and Parveen did one film in 1976, Bullet, but ours was more a personal relationship than a professional one.

She was a talented actress. But she knew that her main strength was glamour. She was a very beautiful girl, and she played that up. So she fit perfectly into what Bollywood wanted in terms of the evolving actress of that time -- more like a Westernised actress.
She was very fun loving, devil-may-care on the outside and very conservative on the inside -- a girl who was either ultra-casual or ultra-formal.
| | |
| --- | --- |
| | More on rediff.com! |
| | |
We were very much in love, and lived together for three years. We were one of the well-known couples of the time, and it was no secret that we lived together.

Naturally, one feels sad because it is such a tragic end. But apart from the early achievements and success, Parveen had a tragic life. The small girl from Junagudh came and conquered the bright lights of Bollywood, but after that, with the onset of her illness, her life was overshadowed by tragedy.

Mahesh Bhatt informs me she was diagnosed with paranoid schizophrenia, which is the worst form [of the disease].

I met her last at the ceremony in memory of Protima Bedi, my first wife. Parveen had come to pay her respects. That was a very big gesture. Protima always saw Parveen as the woman who took me away from her and there was not much love between the two. So for Parveen to come for the memorial service was quite a step. I think she just wanted to heal the wounds and make peace with time.

There weren't many people from the movie industry at her funeral. The industry is a very social place and Parveen was not a very social person. Also Parveen had, because of her [mental] problems, made allegations against various people. I suppose others were afraid if they went to her funeral it might mean they support these allegations.

People don't realise that Parveen was an extraordinarily intelligent person. She read widely and thought deeply about a number of things. This was obscured by the fact that she later suffered from mental illness. The fact is that these types of mental illnesses usually affect intelligent people.

For me it was a most important journey to make: to be there for Parveen and make sure she had a burial with dignity, and to be able to lay flowers on her grave.