A
mrish Puri
died
on January 12 of a brain haemorrhage. The actor, who was recently seen in Abbas-Mastan's
Aitraaz
and Priyadarshan's
Hulchul
, made his screen debut in 1971 with Sunil Dutt's
Reshma Aur Shera
.
He influenced many lives during his long career. Three such lives -- Javed Akhtar, Farida Jalal and Ayesha Takia -- salute Purisaab's memory.
Javed Akhtar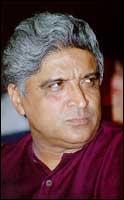 I first saw him in Shyam Benegal's
Nishaant
and was very impressed by his performance.
We signed him for Imaan Dharam, which was his first commercial film, though others may have released before. He was the kind who never forgot a good turn. He was a man of principles. People with principles tend to be brusque and colourless but not him. He could do anything with élan.
We kept working together and met often. A great deal of affection grew between us. I noticed his compassion with people.
He had reached a point of success where he didn't require anything. But he never forgot people who had done him favours.
He wanted to look after his friends who had contributed to his success in any way. He never forgot his beginnings on stage and in art cinema. He never cut the umbilical cord.
Post your condolences about Purisaab
He never compromised on his price with movie moguls but when working with art filmmakers, he would often work for free.
I did write the Mogambo role for him in Shekhar Kapur's Mr India, which became very successful. But it was his performance that made it a success. He performed it with conviction that not many actors can. One might have done it with too much seriousness or may have looked like a fish out of water. But he did it with élan. That made it successful.
He never did guest appearances but when my son Farhan was making Lakshya, I approached him to make a guest appearance. I told him if he wanted to refuse, I would not mind. He replied he could refuse anybody, but not me.
He didn't charge a penny for that role.

Farida Jalal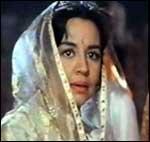 He has been my favourite co-star. He was a big name but such a humble man and so straightforward. At times, he reminded me of a child -- the way he approached things.
With me, he was always affectionate. When my husband Tabrez passed away in September 2003, he was present until the burial. Even after that, he would call to find out how I was. He knew there was a void in my life after my husband died.
I can't get over the shock (breaks down). I don't know what to say. He was a perfect gentleman, always courteous and caring.

Ayesha Takia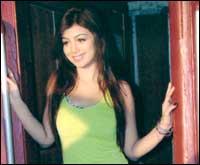 We worked together in Tarzan - The Wonder Car.
I was nervous and wondering how I would perform. He always gave us tips and was extremely kind. He behaved like an elder and helped us during the making of the film.

I am really shocked and very sorry.