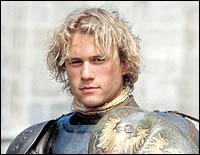 A US judge has finalised the settlement of a lawsuit brought by disgruntled movie-goers who accused Hollywood's Sony motion picture studio of using a fake critic to trick them into seeing mediocre films, lawyers have said.
Sony Pictures Entertainment agreed to pay USD 1.5 million to resolve the class-action suit filed in 2001 claiming the studio invented a bogus critic to heap praise on its movies, the movie-goers' attorney Norman Blumenthal said yesterday.
Los Angeles Superior Court Judge Carolyn Kuhl finalised the decision in late July, ahead of a hearing in the case that had been scheduled for yesterday, Blumenthal revealed.
The suit was filed following a report that Sony's Columbia Tristar unit had used glowing reviews allegedly written by the non-existent David Manning that heaped gushing praise on films including Hollow Man and A Knight's Tale. Angry fans accused the studio of misleading them with quotes from the non-existent critic Manning who, in 2001, proclaimed Australian actor Heath Ledger was 'this year's hottest new star' following his role in A Knight's Tale.
Sony allegedly advertised quotes from 'reviews' written by Manning in publicity blurbs for movies, in which the studio claimed the critic worked for The Ridgefield Press in the Eastern US state of Connecticut. Sony also used endorsements by people who turned out to be Sony employees, the attorneys for the plaintiffs said, in a legal notice concerning the settlement that was agreed in March 2004 and given final approval last month.