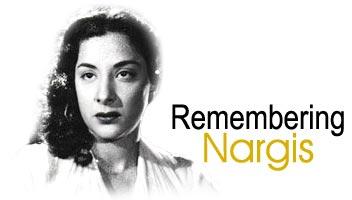 June 1 is a special day for Sunil Dutt. It marks the 75th birth anniversary of his late wife, the legendary actress Nargis, who passed into the ages in May 1981.
Dutt, who was recently appointed as Union minister of sports and youth affairs, remembers Nargis in conversation with Lata Khubchandani:
I am very touched that the media remembers her [Nargis] and continues to remind people of my wife. People forget so easily.
I am in Delhi, busy in meetings, but she has been on my mind all the time. I keep wondering how she would have reacted to my becoming a minister. Her achievements were so much bigger than mine. She was an MP when I was merely an actor.
| | |
| --- | --- |
| | Don't Miss: |
| | |
I had this thing that I would never go and stay in the house she got in Delhi. I used to book myself in a suite at Hotel Ashoka and ask her to visit me. I didn't want to use government property. I remember how lovingly she set up the Delhi house. She had a huge puja before moving in.
It was not a very happy time for her [though]. She took the oath as an MP in April. In August that same year, she was diagnosed with cancer.
Today, I think of her with great intensity and wonder [what] her reaction to my new position in government [would be].
It is her birthday today. All her birthdays were celebrated like a kid's birthday. They [children Sanjay, Namrata, Priya] would get new clothes. There was cake. She [Nargis] would organise entertainment programmes like magic shows. And then she would invite all the kids, their cousins and friends over and show [them] a film on a 16mm screen. The kids used to think it was their birthday party. 

I never bought her gifts but I gave her myself, which is the greatest gift. Isn't it? [Laughs].
She loved to shop and my kids have taken after her. I tried to buy her things but gave up. She loved saris. Whenever I was visiting Banaras and Chanderi -- which are famous for their saris, I would pick up saris for her [Nargis loved Chanderi handlooms]. When I came home and gave them to her she would say, "Lovely."
I waited for a few days to see her in those saris. But she never wore them. Finally, I asked what happened to the saris I bought. She replied, "They are outdated. No one wears those kind now!" After that I decided I would not buy her gifts. She could choose them herself.
She was fun-loving. She would think of a new [idea] for [celebrating] everyone's birthday, including her own.
I would try and match her in surprising the kids too. Once while shooting a fight scene, I had to be covered with [fake] blood. After the shoot, I didn't clean up. I went home as I was. It was my daughter Anju's [Namrata] birthday. When they saw me, all soaked in blood, they were devastated!
She is in my thoughts all the time.

Image: Uday Kuckian