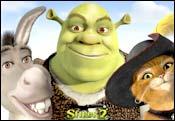 Because the Oscars often settle down into maudlin melodrama and mushy biographies, it's refreshing to see the year's best films honoured in a different function.
Nominations for the 32nd annual Annie Awards have been announced, to mark the year's finest in animated cinematic excellence.
In a year when the top-grossing film has been the animated Shrek 2, the Annie's are a toughly contested race, with most films actually being critically declared far better than the Oscar probables being hyped all over the place. Organised by Hollywood's International Animated Film Society, the Annies will be presented in 21 categories at the historic Alex Theatre in Glendale on January 30, 2005.
The list was led by Disney/Pixar's currently rousing animated superhit, The Incredibles, picking up a stunning 16 nominations. Dreamworks' big successes, Shrek 2 and Shark Tale shared seven nods between them for a great total of 14.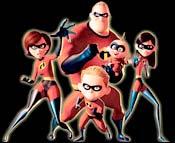 Rounding out the nominations for top animated feature are DreamWorks and Go Fish Pictures' critically acclaimed Ghost In The Shell 2: Innocence and Nickelodeon/Paramount's recent jollity, The SpongeBob SquarePants Movie.
Pixar's president and co-founder Ed Catmull will be honoured with the Ub Iwerks' Award for his contributions to 'tremendous technical and creative advances and commercial successes for the studio and the industry.'
No hyperbole this, considering the studio is the only company in Hollywood today exclusively churning out successes.
Dreamworks' Sivert Glarum will be presented with a Certificate of Merit for his exceptional contributions to the art of animation. And Disney's fantastic On The Front Lines DVD has been tapped for a special achievement award, said The Hollywood Reporter.
The television version of SpongeBob shared the spotlight with its big-screen counterpart picking up a nomination for best animated television production. Other nominees in the same category include Frederator/Nickelodeon's My Life As A Teenage Robot, Cartoon Network's Foster's Home For Imaginary Friends and Star Wars: The Clone Wars and Warner Bros Animation's long running The Batman.