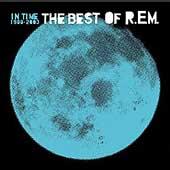 A hurricane named Isabel has just wreaked its wrath on America's East Coast, but that won't stop a rock band from blowing cool. 
Michael Stipe, Peter Buck and Mike Mills of the veteran rock band REM will appear as newscasters in their brand new video Bad day, which will premiere on CNN's Anderson Cooper 360 Show on Friday. The group is in the midst of a North American tour.
'Literally, it's about a series of small weather hitting a city -- in other words, people have hurricanes in their living room, or monsoons just in one room of their house,' Mills told Billboard.com
The video can also be viewed online on a new REM web site Morningteam.com.
In Time, REM's collection of A-sides is due October 28 from Warner Bros. It features neck-to-neck hits like Man on the moon, The great beyond, What's the frequency, Kenneth? and Losing my religion.
Of late, CNN has faced mounting criticism from conservative viewers for allowing musicians and entertainers to headline its shows. Message boards on its web site are filled with spiteful comments against such 'degradation' of news.
Everybody hurts, sometimes. 
The Beatles come together again, naked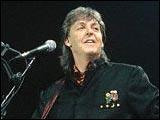 Sir Paul McCartney just couldn't let it be. Thirty-four years after the release of the Beatles' breakup album Let It Be, he decided to set the record right. McCartney, one of two surviving members of the legendary British pop quartet, stripped it bare of 'unworthy' tracks and producer Phil Spector's embellishments.
The shiny new result, shorn of Spector's frills and digitally remastered -- where else but at Abbey Road -- is called, without much fuss, Let It Be…Naked.
'It is de-mixed and re-mixed, un-dubbed of orchestration, choirs and effects and stripped back to the raw to reveal The Beatles as what they were very best at -- just a great band,' says a press release from EMI, which will release Naked in November.
'This is the noise we made in the studio,' McCartney was quoted as saying. 'It's exactly as it was in the room. You're right there. If we had had today's technology back then, it would sound like this.'
Let It Be was recorded in 1969, when the Fab Four were going their separate ways. It was originally intended for a movie titled Get Back, celebrating the Beatles' attempts at coming together again. But that was not to be. In 1970, the album was temporarily abandoned. The film, renamed Let It Be, was released the following year.
Relations between the songwriting team of Sir Paul and John Lennon had frayed, apparently due to the latter's flirtations with LSD. Lennon gave the sessions tapes to Spector after the Beatles disbanded. McCartney was not happy with Spector's multilayered wall-of-sound approach to producing the album, which McCartney claimed was his idea.  
McCartney, who had been mulling over 'restoring' Let It Be ever since Lennon was shot dead in 1980, has been working on the stripped version for a year. The project, which had the approval of fellow Beatle George Harrison, who died of cancer in 2001, led to the recovery of the missing studio tapes in the Netherlands in January.
Let It Be…Naked retains the original track listing, including Let it be, The long and winding road and Get back and Across the universe. But gone are the background dialogue and the tracks Dig it and Maggie Mae. A new track, Don't let me down, has been added. The package, which also features a 20-minute bonus disc of material culled from rehearsal sessions, will be available in stores in November.
Lennon fans, including his wife Yoko Ono, have been ruffled by McCartney's venture, but she did not dispute the release of the new recording.  
Others gushed their welcome.
'When I first heard it, it was really uplifting,' Ringo Starr, the other surviving Beatle, recently told Rolling Stone magazine, adding that he was taken in by the 'quietness of the tracks. It took you back again to the times when we were this band, the Beatle band.'
'Paul was always totally opposed to Phil,' he added. 'I told him on the phone recently, 'You're bloody right again. It sounds great without Phil'. Which it does.'
Veteran British producer Glyn Johns, who engineered the original sessions, perhaps had the last laugh. 
'My version of [the song] Get back actually was released fairly quickly as a single,' he told Rolling Stone. 'And my version of [the song] Let it be was also released before Phil Spector puked all over it.'