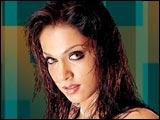 Now, sex gets a new dimension on Bollywood screens.
Isha Koppikar, Sanjay Kapoor and Arbaaz Khan play a kinky threesome in Harry Baweja's upcoming film Qayamat.
Kapoor and Khan are criminals... nothing different about that. The twist is, they are both shown having an affair with Koppikar. At the same time.
Koppikar plays a cabaret dancer who not only seduces her lovers, but also plots crimes with them.
Apparently, one of them even spouts, "Laila ko kuch ho gaya to hum dono vidhwa ho jayenge [If anything happens to Laila, we will both be widowed]!"
Dino's new passion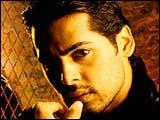 Actor Dino Morea has a new passion: his restaurant Crepe Station in Mumbai.
Assembled with advice from restaurateur brother Nicolo -- did you know Dino is half-Italian? -- the actor says, "It's really taking off. We are completely filled up. Sometimes, when we have no place for groups of five, we even serve them in their cars!"
One reason for this sellout crowd could be that unlike other celebrity restaurants, this one is reasonably priced, between Rs 50 and Rs 100 for a dish.
The actor is now working on plans to open branches at different places in the city.
The hangout also has its share of celebrity gawkers who come to see Morea. He is often seen chilling at the restaurant after his shoots, with a few crepes with his actor friends.
Not just Sheila Bardoz!
Playing Sheila Bardoz in Kaizad Gustad's Boom! is not all Padma Laksmi has up her graceful sleeve.
Her company Lakshmi Productions is slated to produce two films. Plans are on to work on a book and get started on her next acting job, which begins in fall this year.
The actor, also known as novelist Salman Rushdie's girlfriend, has denied rumours of a fight with Gustad.
She emphatically states that Gustad and she sat and rewrote a few of the scenes in the film to give her character a three-dimensional framework.
Shashi Kapoor's memoirs on Prithvi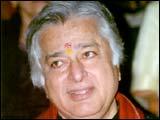 In a book co-authored by daughter Sanjana and columnist Deepa Gahlot, actor-filmmaker Shashi Kapoor will pen his thoughts on his pet project, Mumbai's Prithvi Theatre.
As the establishment celebrates its silver jubilee, the book, which will be out by the end of this year, will trace its genesis, its members, and its many shows.
The book will also include rare photographs of the Kapoor family, and the contributions of Shashi Kapoor's wife, the late Jennifer Kendall, and father-in-law, theatre personality Geoffrey Kendall to Prithvi.