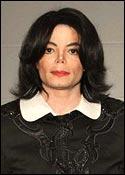 While the world waits, nail file in hand, to know if the US Department of Justice will send Michael Jackson to heaven or hell, other happenings in the world of music have been noted.
Surprise, surprise. Didn't you know the stars who make your day -- or night -- have personal lives behind the glitter and face paint?
Advisory: put on your forgiveness hat if this edition of Sound Check reads like a listing of who's doing whom, or not.
Rush of blood to the heart
Just two days after announcing they were expecting a baby together, actress Gwyneth Paltrow and Coldplay singer Chris Martin were married in a secret ceremony last week. So secret that no family members from either side attended, reports People magazine.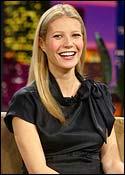 The very private wedding was conducted in Santa Barbara, southern California on December 5. The couple, it is believed, headed for Mexico for their honeymoon.
Paltrow, 31, who won an Oscar for Shakespeare In Love (1998) and Martin, 26, have been hush-hush about the pregnancy except that the baby is due next summer. The actress, who was once engaged to Hollywood heartthrob Brad Pitt and dated actor Ben Affleck, met Martin backstage at a Coldplay concert in 2002.
For much of the past year, the couple has lived in London, where Paltrow is filming Sylvia, a movie about poet Sylvia Plath. Martin's band released the highly acclaimed album Rush Of Blood To The Head this year.
Costello in Krall's thrall
Maybe there is secret research to prove that weddings are caused by a contagious virus.
In England, singers Diana Krall and Elvis Costello publicly acknowledged they were married on Saturday, December 6.
'The wedding was a private event with close friends and family in attendance,' said a statement from Krall's publicist Stephen Gash. A source confirmed that about 150 guests attended the wedding, at Elton John's castle.
Krall, 39, and Costello, ten years her senior, have homes in New York and Vancouver Island.
In sickness and in health
If you picked up the bouquet at the Costello-Krall wedding, save the flowers for Ozzy Osbourne.
Osbourne, 55, is recovering in a UK hospital after he suffered serious injuries in an accident on December 8, when the four-wheel all-terrain vehicle he was driving overturned and fell on top of him.
The former Black Sabbath frontman broke eight ribs, cracked a neck vertebra and fractured his collarbone. Surgery was required to alleviate a blocked artery caused by the broken collarbone.
Osbourne's wife Sharon arrived at the hospital from Los Angeles two days ago. 'Apparently he was on his quad bike and he hit something and he fell and the bike landed on top of him,' she told reporters at London's Heathrow Airport. But her syndicated television talk show will go on.
Son Jack will take over The Sharon Osbourne Show on Thursday, with help from friends.
Daughter Kelly also travelled from London to visit her father's bedside on Tuesday. The two were promoting their new single Changes, from Kelly's album of the same name.
When things fall apart
There's no time like now for Whitney Houston to crave a bodyguard. Singer Bobby Brown, who is married to the singer-actress, was charged with battery after he allegedly hit his wife.
Houston told police on Saturday that Brown, 34 had hit her on the left side of her face, resulting in a bruised cheek and a cut inside her upper lip. Police said Brown was arrested after he turned himself in.
Houston, 40, and Brown, 34, have been married since 1992 and have a 10-year-old daughter Bobbi Kristina.
Brown's lawyer told The Atlanta Journal-Constitution that his client and Houston were trying to work out the problem 'as husband and wife.' Houston declined comment, but her lawyer said, 'She is trying to resolve the matter privately.'
Simple battery is punishable by up to a year in jail and a $1,000 fine. Usually, on a first offence in domestic violence cases, the charge is dismissed if the defendant undergoes counselling.
Houston defended Brown during his numerous arrests and recent jail stints. Brown served seven days in prison in August for violating his probation for a 1996 drunken driving conviction. He also served 26 days in a Florida jail in 2000 for an earlier probation violation.
In July 2000, when Brown was freed from a Florida prison after a month-long stretch for a probation violation, Houston waited outside to pick him up. Later that year, the couple co-headlined a concert in Las Vegas. Plans of taking the show on the road never materialised.