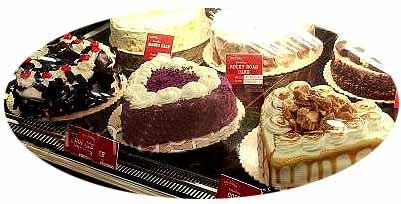 re carbohydrates bad for you? If this question has been bothering you, here are some pointers.
Many people frown on carbohydrates because they contain sugar and starch -- two ingredients that make the diet-fixated shudder. Proteins, carbohydrates and fats are the three building blocks to energy in a human body. They are also considered essential for a healthy diet.
Experts say they do not make you fat, unless you consume more calories than your body needs. What happens when you eat more than your body needs is, the food is used as fat and stored in your fat cells, the reservoirs of energy that are not immediately used.
As to whether they are bad for you, Dr Sushila Sharangdhar -- registered dietician with the Indian Dietetic Association, former chief dietician at Mumbai's P D Hinduja National Hospital and consultant dietician with several Indian companies -- says, "Carbohydrates are as important as protein and fat in your diet. You must make sure you have a balanced intake of all three. People often confuse 'moderation' with 'cut it out'. The fact is, any diet that denies the body of one energy source is a restrictive one and not wholesome."
Dr Sharangdhar adds: "Whether you eat an extra carrot or an extra bowl of pasta -- whatever your body does not use gets stored in your fat cells. And stored fat is stored fat, whatever the source!"
Good carbs, like the ones mentioned below, are complex carbohydrates, upon eating which you tend to feel full:
   - Brown rice
   - Oats
   - Whole wheat bread
   - Whole grain cereal
   - Whole wheat pasta
Bad carbs are processed/refined and do not have nutritional value. Here are a few examples:
   - Cookies
   - Cakes
   - Syrup
   - Pies
   - Sugar-sweetened cereal
   - White bread